Bio based sludge cleaner
Writer: admin Time:2020-06-29 16:06 Browse:℃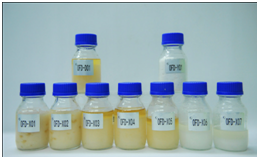 Product performance: realize the three-phase separation of oil, mud and water quickly under normal temperature.
Product advantage: it can be naturally degraded without secondary pollution.
Product series: X-type, Y-type, D-type, V-type four series.
Scope of application: type X is suitable for floor sludge, type D is suitable for oil-based mud, type Y is suitable for tank cleaning sludge reduction, and type V is suitable for high viscosity and high wax sludge.
Product certification: passed the new product and new technology appraisal of Shaanxi Province, rated as the leading level in China